Stud Dogs
All our Stud Dogs are successful show dogs that have won and are winning on many national and international dog shows.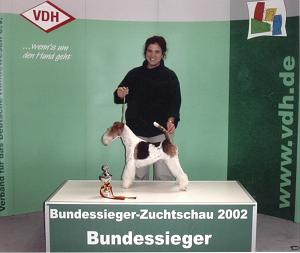 If you have questions about our stud dogs please call us under +49-(0)2594-82033 or +49-(0)231-65812.
Right now we have the following Wire- und Smooth-Stud Dogs in our kennel available.
---
Fox Terrier-Kennel "von der Bismarckquelle", Axel Möhrke, Home: www.foxterrier-bismarckquelle.de