The Fox Terrier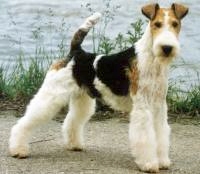 The Fox Terrier is a self-confident, robust but sociable dog, that is intelligent, happy with his work, physically fit and mentally well balanced. He is good-natured, fond of children and alert at the same time.
He is free of breed-specific diseases and because of his size the optimal dog for the house, car and holidays.
Uses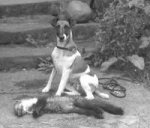 The origin of the Fox Terrier is hunting in the fox-earth (terra = earth). Even nowadays he is used as an all-round Hunting Dog.
His nice appearance and his friendly character have made him very popular as a Pet as well. As Family Dog he is the best playmate for children, an amusing companion for the family and often the only true friend of elderly people.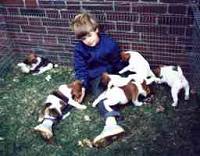 Due to his flexibility and friendly temperament the Fox Terrier is used as Rescue Dog, Therapy Dog and Agility Dog.
---
Fox Terrier-Kennel "von der Bismarckquelle", Axel Möhrke, Home: www.foxterrier-bismarckquelle.de